Why Urban Air Mobility Projects Are Gaining Popularity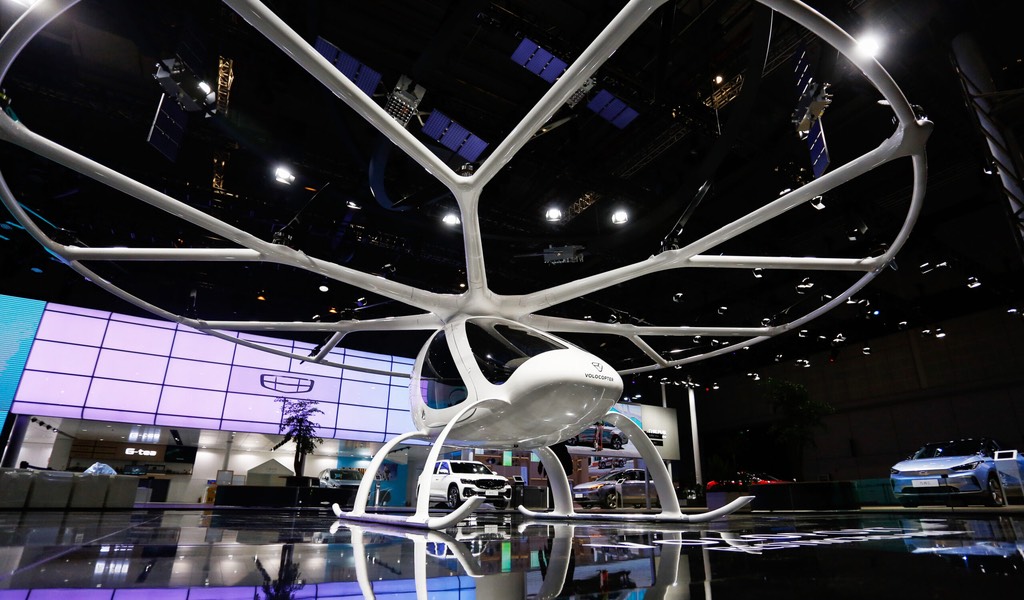 Urban Air Mobility (UAM) is the new frontier in aviation. Its concept boils down to the creation of small, quiet and stable aircraft – public transport for intracity, short-haul and regional travel.
What seemed like a pipe dream less than a decade ago looks set to come true: Today, the first sector leaders are preparing their innovative vertical take-off and landing (eVTOL) programs for commercial service over the next three years.
In his recent analysis of the global UAM market, management consultant Roland Berger predicts that around 160,000 eVTOL aircraft will be in service by 2050, generating $ 90 billion in annual revenues.
Active programs
"In just a few years, this sector has gone from something out of reach into a vibrant industry with many passenger drones, air taxis and long-range aircraft in development or testing," says Roland Berger.
His report identifies about 100 active UAM development programs around the world, with more than half of them based in Europe. The consultants associate market development with strong investor support for UAM developers, despite the "lack of a proven business model."
"Investments in startups reached $ 907 million in the first half of 2020, which is almost 20 times more than in the entire 2016," the report says. Moreover, this interest of investors continued in 2021, when millions of dollars were brought to the market.
According to Duncan Walker, co-founder and CEO of UAM Skyports' lead infrastructure developer, it has become apparent in recent years that the type of investor has changed. Huge amounts of capital come from strategic partners – Uber Technologies, United Airlines, Stellantis and Baron Capital Group.
Walker describes the willingness of these companies to invest in the fledgling UAM sector as "a good indication that they view this market as a low-risk market." The expert adds that investor support is also a reflection of the maturity of the industry, growing confidence in emerging technologies and positive regulatory changes, such as the introduction in 2019 of a new specific certification standard for European vertical takeoff and landing aircraft (eVTOL). This standard was introduced by the European Union Aviation Safety Agency (EASA).
"Two years ago I would say that the UAM market will not be brought to life for the next decade, but since then my opinion has changed. I have witnessed a palpable desire by governments, regulators, technology companies, established and emerging aircraft manufacturers and infrastructure developers to work together to create this new mass transit market, "says Walker.
The key moment after which the expert changed his mind came in October 2019. Then, in the Singapore Bay Marina, there was a successful public demonstration of a prototype 2X air taxi with a vertical take-off and landing system from the German company Volocopter and Voloport – the first full-fledged air taxi from Skyports Vertiport.
"The lack of public acceptance of this new form of transport has long been a major obstacle [for UAM developers], and at this event we and Volocopter successfully demonstrated the UAM market in action," Walker says.
Walker's words are confirmed by the work of the German company Volocopter, which aims to be the first to enter the market in Europe with a production version of its VoloCity air taxi. This machine with 18 engines is capable of transporting two people over a distance of 35 kilometers.
Ecologicaly clean
"To date, we have conducted over a thousand hours of testing to create a safe, efficient and environmentally friendly aircraft," says Christian Bauer, Commercial Director of Volocopter.
The company, headquartered in Bruchsal, Germany, is one of the first pioneers of the UAM market. It recently raised € 200 million ($ 239 million) for a total investment of € 322 million.
"This set us on the road to launching commercial services with VoloCity in 2024 after certification," says Bauer.
He notes that if Volocopter adheres to this schedule, the main obstacle for the company could be the need to obtain public approval for both the aircraft itself and the UAM concept in general. In the meantime, the company is doing well. In addition to the public demonstration in Singapore, Volocopter has also conducted successful public aircraft trials in Dubai, Helsinki, Las Vegas and Stuttgart.
In September 2019, 12,000 residents of Stuttgart took part in a survey organized by the city's university to assess public interest in UAM. The study showed that almost 70% of respondents are more likely to use vertical takeoff and landing aircraft. Christian Bauer estimates this result as "surprisingly high".
Approval rating
A poll conducted a month after a prototype 2X air taxi was shown in Singapore showed that the car was approved by 75% of respondents. At the same time, the majority of those surveyed noted that the low noise level of the X2 "exceeded their expectations."
In order to gain public confidence in unmanned aerial vehicles, the industry must demonstrate the vital role that drones (and vertical takeoff and landing vehicles are just an extension) play in everyday life, from transporting organs to delivering goods, says the UK's executive director. startup Vertical Aerospace Michael Cervenka.
In addition, says Chervenka, there is no defined regulatory path for autonomous passenger vehicles today, "so the industry must now focus on the growing public acceptance of manned vertical takeoff and landing vehicles."
According to the expert, the five-seat VA-X4 electric powered aircraft, which is scheduled to enter service in 2024, will be able to transport a pilot and four passengers over a distance of 192 kilometers. And this "will convincingly open up the short-haul market."
"The X4 will be one of the safest and quietest passenger aircraft on the market, with a noise level 30 times lower than a helicopter on a cruise and 100 times quieter than a helicopter while hovering," says Michael Chervenka.
The X4's maiden flight is scheduled for later this year from Vertical Aerospace's base in Bristol. The company intends to raise public awareness of the X4 through air-to-air demos and market research as the program progresses.
The importance of public recognition to the success of Urban Air Mobility (UAM) is such that the European Union Aviation Safety Agency (EASA) launched a dedicated study in November 2020. It is intended to assess public interest in commercial passenger services provided by vertical takeoff and landing aircraft.
The study includes analytical work as well as a survey of residents of six unnamed European cities, which EASA describes as "a potential target market for future UAM deployments." The results "will help prepare the impact assessment and future regulatory proposals, and will raise awareness of UAM across Europe," notes EASA.
Commercial services
Paris is now the leader in hosting Europe's first commercial vertical takeoff and landing aircraft, slated to launch in 2024 to coincide with the Olympic Games. In preparation for launch, an industry consortium led by Airports de Paris (ADP), RATP Group and Choose Paris Region is creating a "complete UAM ecosystem in the Paris region".
Starting in June, at Pontoise-Cormeuil-en-Vexin airfield, located 25 kilometers north-west of Paris, about 30 aerospace industry players including Airbus, CAE, Pipistrel, Safran Electronics and Defense, Skyports and Volocopter will begin a series of tests supported by EASA and Eurocontrol covering all key areas related to UAM.
"We expect the Pontoise airfield to become a technical platform and act as a sandbox for solving problems," says Sébastien Couturier, head of innovation and corporate projects at ADP. He adds that public participation in the trials will be key to the success of the venture. "Local residents will become active participants in the project: they will be invited to take part in live demonstrations and leave their feedback," concludes the Couturier.