Kopter SH09 turned into Leonardo AW09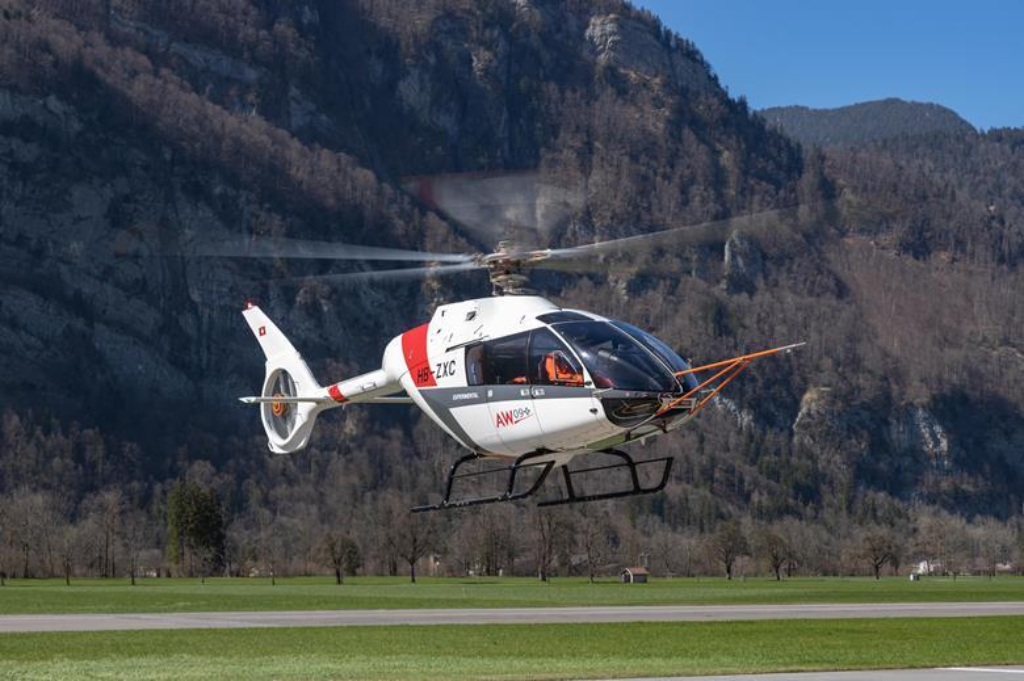 Italian helicopter company Leonardo Helicopters and its Swiss subsidiary Kopter have renamed the SH09 single-engine helicopter to Leonardo AW09. The company expects to complete certification of the model by the end of 2023.
The rebranding was announced almost a year after Leonardo completed its acquisition of Kopter. Instead of the standard AW index and three digits for Leonardo helicopters, the new helicopter has replaced the third digit with the propeller blades symbol, which is used as a tribute to the cross on the Swiss flag. The next AW09 prototype is expected to arrive this year, the PS4, followed by the PS5.
Kopter CTO Michele Riccobono noted that the company is now preparing for flight tests of the fourth P4 prototype, scheduled for this fall. The prototype will contain some design changes over the existing P3, which will complete flight tests this year. It has already flown 40 hours after the design changes made in January, including the main rotor and gearbox system, the integration of the Garmin G3000H avionics complex and the tail rotor beam extension. This will result in improved flight performance, performance and ease of maintenance.
It is also known that the new model already has a solid portfolio of orders and letters of intent. Customers will use the helicopters for passenger transport, medical missions and patrols. Now Leonardo will have to decide on which site in the United States will be assembled helicopters for American customers.
In addition, Leonardo said there were no plans to develop a single-engine SW4 program, which is produced by the Polish company PZL-Swidnik. This model was introduced to the civilian market as the AW009. At the same time, the company noted, the lightweight single-engine Leonardo AW119 will remain in the lineup along with the AW09.
The rebranding will not affect the Swiss firm Kopter, which will retain its name and the previous team, assured Leonardo. The company intends to create a center for the development of light helicopters and new helicopter technologies on the basis of Kopter.