The cabin of the Russian helicopter of the future is shown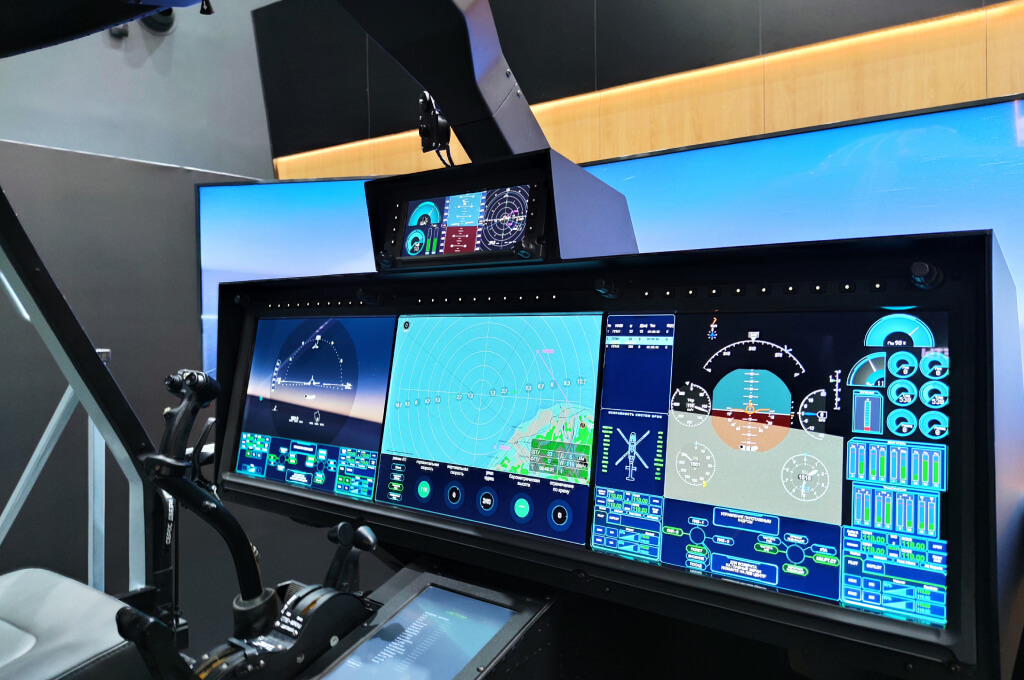 "Russian Helicopters" presented a mock-up of the cockpit of an advanced Russian helicopter. The mock-up, shown at the "Army-2021" forum, will allow to practice several modern technologies, including the use of sensor "glass cockpit" with the control system on a single working field of the instrument board, the system of forecasting and support of pilot decision-making and others.
As noted, the work on the layout is aimed at improving flight safety, as well as the reliability and efficiency of the crews. The cockpit information and control field will help to reduce psychological and intellectual expenditures of the crew and maintain situational awareness.
– We have set a task to find optimal technical solutions, which will make it possible to build new principles of interaction between the pilot and the helicopter, to reduce crew workload and to increase flight safety. The development of onboard avionics equipment will seriously change the look of modern helicopters, and I am sure this research work will allow us to take the lead in these changes," said Andrey Boginsky, CEO of the holding company.
Creation of the mock-up will, among other things, help us study the concept of optimal automation, which implies the introduction of a "virtual pilot" and rational distribution of functions between him and the crew.
The mock-up was created by the order of Russian Helicopters Holding Company. Scientific and Research Institute of Ergatic Systems, Navigator, GosNIIAS and also Scientific-Research Test Center of Aerospace Medicine and Military Ergonomics of Central Research Institute of Air Force of Russian Ministry of Defense took part in the development of the mock-up.