Helicopter flies on biofuel for the first time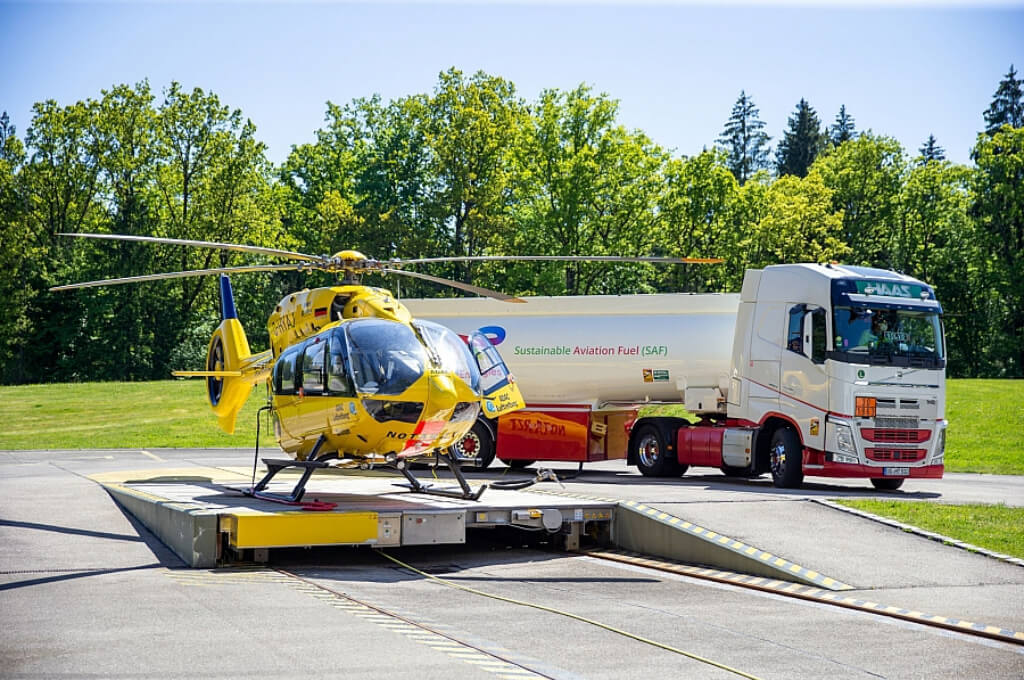 A rescue helicopter made its first flight on environmentally friendly aviation fuel. The Airbus H145 of the non-profit rescue service ADAC Luftrettung opened a new page in world aviation, refueled with second-generation biofuel at the Harlahing station in Munich.
The biofuel used to fly the H145 reduces carbon emissions by up to 90 percent compared to conventional jet fuel. It was produced by Total Energies from recycled edible oil without the addition of virgin vegetable oils.
The new jet fuel is already certified and approved for refueling aircraft and helicopters in the 50:50 ratio with conventional JET-A1 type kerosene. The first flight of the H145 ADAC was flown on a 40% blend.
With the eco-fuel ADAC Luftrettung plans to reduce carbon dioxide emissions by 33%. The rescue service conducts more than 50,000 operations a year, during which helicopters cover a distance of 3.3 million kilometers – so the use of biofuel will reduce emissions by 6,000 tons.
ADAC Luftrettung has now launched a project with Safran Helicopter Engines in Cologne using the H145 ADAC to study various aspects of biofuel use in a rescue helicopter. Managing Directors Frederik Bruder and Frank Saudo have already signed an agreement according to which the share of biofuel in the refueling process will be increased to 100 percent in the next few years. In addition, Power-to-Liquid (PTL) electric fuel, which is also considered an alternative to conventional fuel, will begin to be used.
PTL is a synthetic liquid fuel produced using electric energy from renewable sources. Its use in the future will enable the aviation industry to reduce its impact on the climate to almost zero.