Airbus Helicopters H160 received EASA certification
The new generation helicopter Airbus Helicopters H160 has been certified by the European Aviation Safety Agency (EASA). Now the manufacturing company Airbus plans to obtain a certificate from the US Federal Aviation Agency (FAA), after which the helicopter will be handed over to an American customer.
As noted by EASA Certification Director Rachel Deischler, the certification of the multipurpose twin-engine H160 in July 2020 is the result of several years of "productive work and collaboration between EASA specialists and Airbus Helicopters".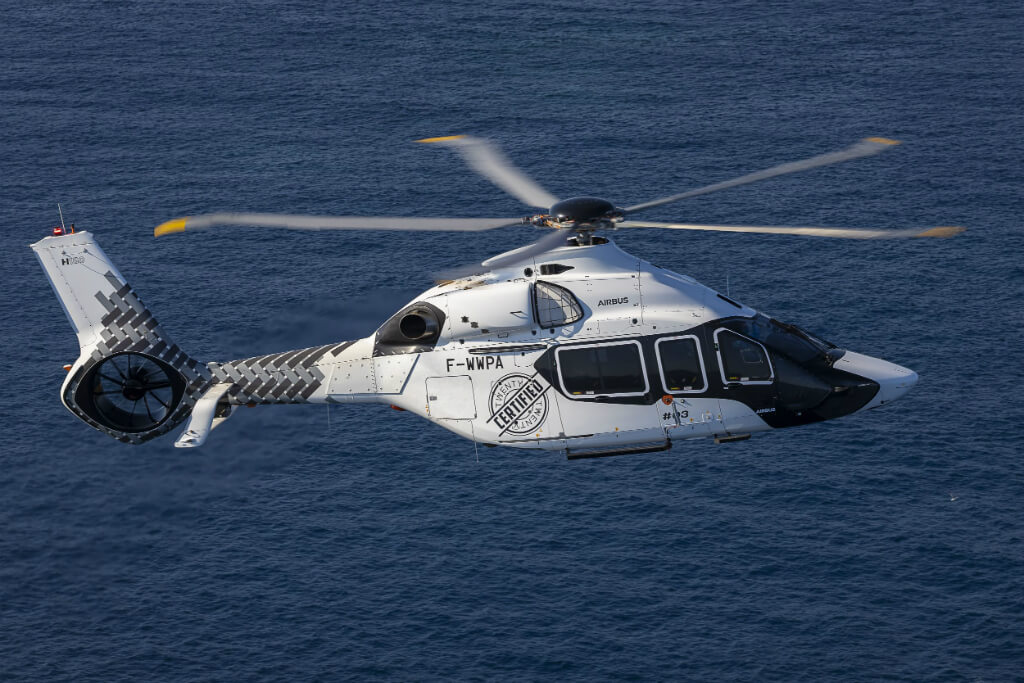 "This is the logical conclusion of a long design and testing period designed to ensure the helicopter meets the highest safety standards. The H160 has been designed to meet a wide range of applications, yet it is one of the quietest and most fuel efficient in its class," said Deischler.
In turn, Airbus Helicopters CEO Bruno Even described the EASA certification for the H160 as an important achievement, "preceded by many years of design, manufacturing and support ecosystem development with suppliers and partners."
"I would like to thank those who made this helicopter a reality. We are all looking forward to the H160 entering commercial use and demonstrating its competitive edge with added comfort and safety," he concluded.
The newest H160, which combines all the technological advances of the developer Airbus Helicopters, is a multi-tasking model: it can be used for private, business and medical aviation, maritime transport and public services.
As noted, the high level of the aircraft's flight is provided by the modern Helionix avionics complex, which significantly reduces the workload on the pilots, a number of automated functions and protection against going beyond the permissible flight modes.
In addition, the helicopter manufacturers ensured passenger comfort on board with the noise-reducing Blue Edge blades as well as "superior visibility" from the cockpit.
Also, the creators noted the "high fuel efficiency" of the H160 and the simplified system of its maintenance. Commissioning of the helicopter is scheduled for 2020.